Brent was forced to unwind some of its recent recovery as oil markets remain gripped by demand-side fears.
Besides contenting with the prospects of a recession, oil prices were met with a barrage of bearish reasons this week:
growing US crude inventories
the higher-than-expected US jobless claims
China's still uneven recovery
imminent resumption of Iraq's oil exports.
Such downcast reminders have offset the presumed boost from incoming OPEC+ supply cuts, along with the prospects of the US soon refilling its strategic reserves.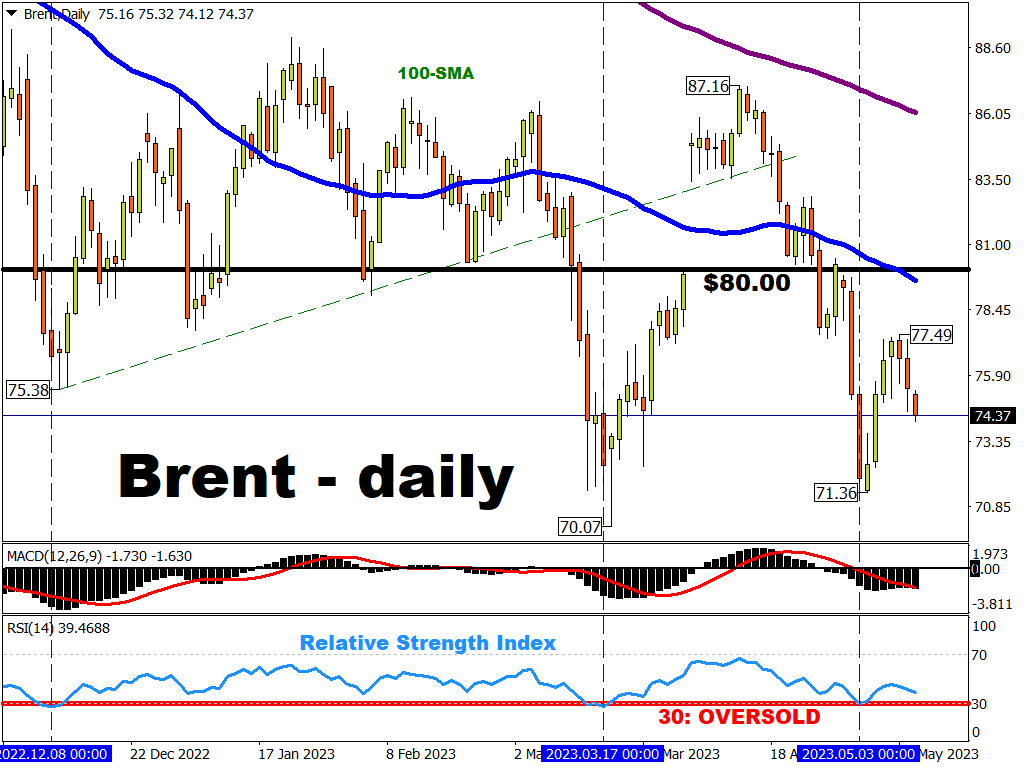 As mentioned in last Friday's article, "Brent's recent rebound is unlikely to be sustained …".
Sure enough, the global oil benchmark is unwinding some of its technical rebound, as demand-side fears continue to fester across markets.
Oil prices must first wade through this swamp of uncertainty over the near-term, before hopes of a market deficit in 2H 2023 can punch through and potentially restore Brent back to the $80-90 range.