Gold posted a one-year high this week, enabled by market expectations that US rates have peaked while persistent fears over US banking turmoil have bid up safe haven assets.
From a technical perspective, there could be more immediate upside for the precious metal.
Spot gold has yet to officially enter "overbought" conditions, with its 14-day relative strength index yet to reach the 70 threshold while its upper Bollinger band has yet been breached.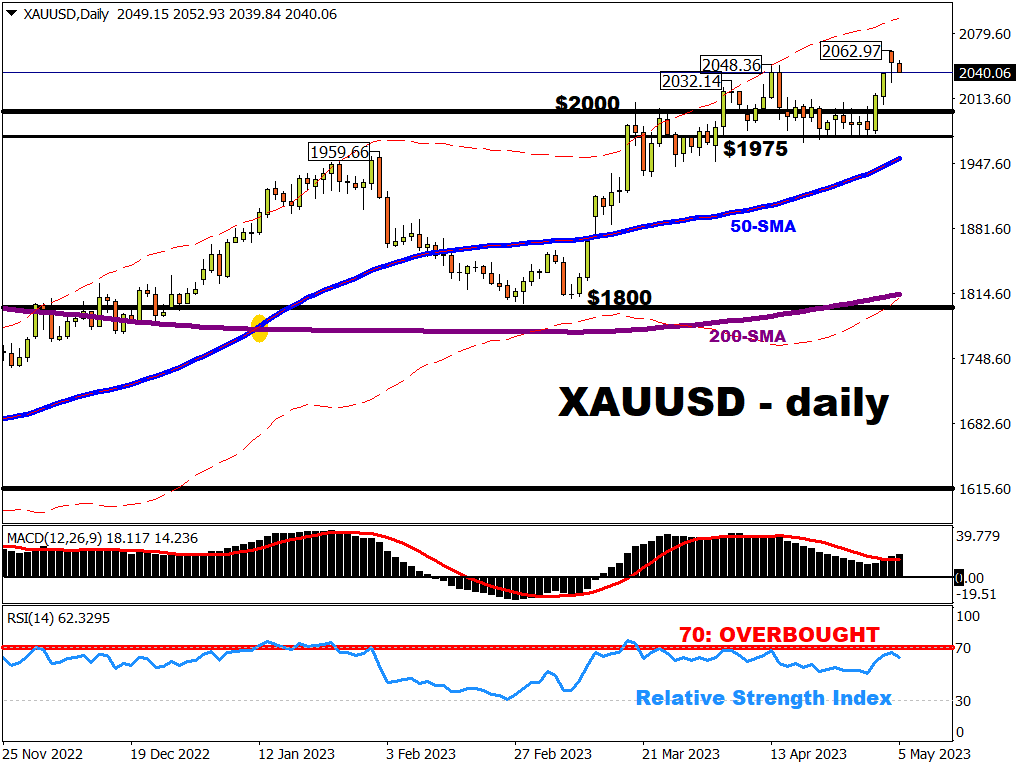 Furthermore, gold futures have already printed a fresh record high this week!
Today's US jobs report, as well as next week's US CPI print, could go a long way in determining whether gold will register an all-time peak over the immediate term.
Fresh evidence of waning US hiring momentum and inflationary pressures should serve as the fundamental sparks for gold's new record high.