In what's set to be the US dollar index's best week since February, bullion bulls were discouraged from drawing further conviction from the softer-than-expected CPI and PPI prints.
Gold's upside may have also been capped by the still-hawkish rhetoric out of this week's Fed speak.
Yet spot prices remain supported above the psychologically-important $2,000 level by persistent anxiety over ongoing US debt-ceiling talks as well as hopes that the Fed is done with its rate hikes.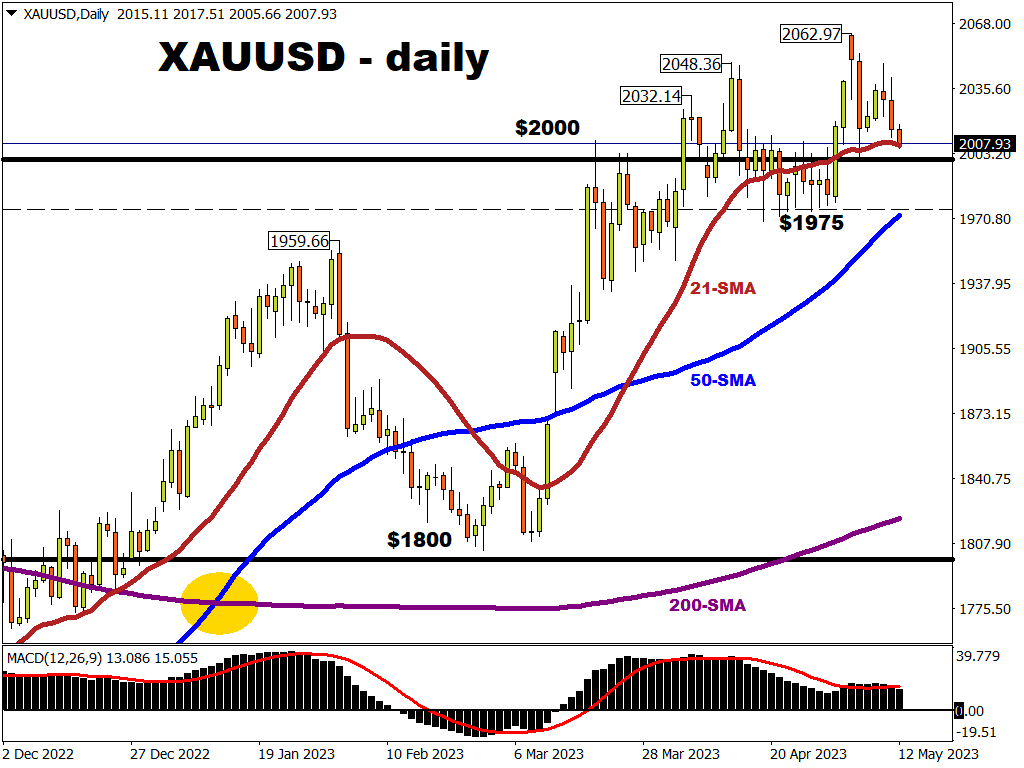 Unable to replicate its recent high above $2060, the precious metal is instead testing its 21-day simple moving average (SMA) for immediate support at the time of writing.
The longer that spot gold can keep its head above $2k amid sustained inflows into bullion-backed ETFs, the greater the chances of the precious metal revisiting its all-time high.