Brent is seeing some slight relief from a technical rebound, after being dragged towards its March lows by recession fears.
The boost from the surprise OPEC+ supply cut has evaporated in the face of unrelenting demand-side worries, made worse by revived fears over more US financial instability.
At the time of writing, the global oil benchmark is still headed for its third straight weekly decline, which would be its longest losing streak since November 2022.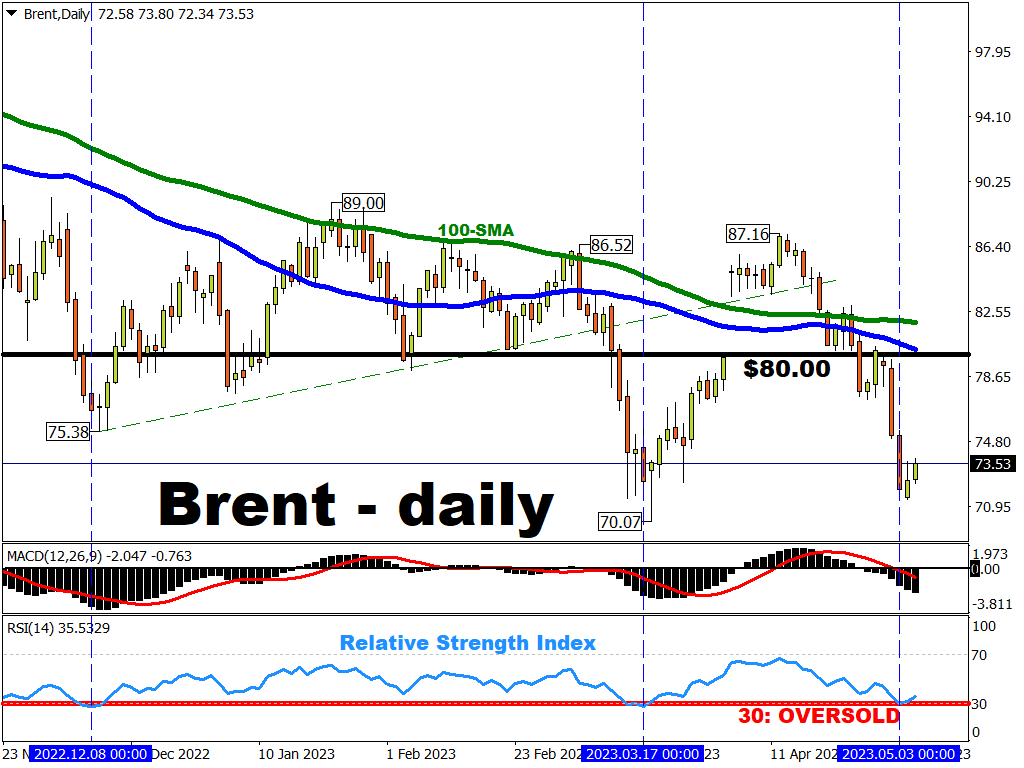 Brent's recent rebound is unlikely to be sustained as long as negative sentiment continues to cloud oil markets.
Brent may even be dragged into sub-$70/bbl domain if more US regional banks fail, which in turn may amplify the risk of a US recession.
While another OPEC+ supply cut may offer fresh support for prices, Brent's sustained recovery back into the $80-$90 range has to be predicated on better market fundamentals piercing through the doom and gloom.