Oil prices continue to rise reaching fresh 2023 highs at $94.08/bbl.
Despite the negative technical outlook (RSI – overbought at 78.26) & the surprise jump in US stockpiles, the BRN bulls have managed to gain strong momentum and carve out a larger gap above the psychologically important $90.00/bbl.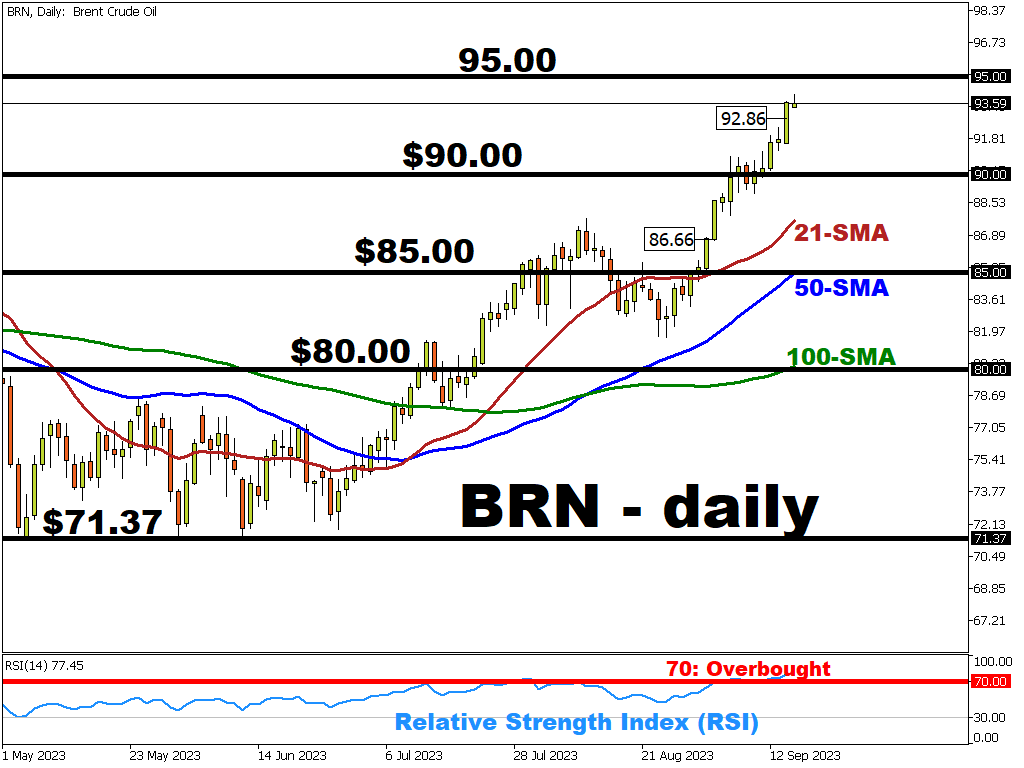 Supported by the IEA and OPEC's warnings for a global market deficit, in light of Saudi Arabia's probable decision to extend its voluntary supply cuts into next year, BRN bulls may be able to push the price further towards the $95.00 round number.
Analysts estimate a potential for the BRN to reach $107/bbl in 2024.
Investors are now paying increased attention towards any macro-economic developments which may signal the potential slowdown in demand from US & China – the world's largest oil consumers.
Another Fed rate hike in 2023 could be a drag on US' economic growth, and thus on demand for the "black gold"
Continued economic turbulence in China could also lead to potential drop in oil demand