Although on course for back-to-back weekly gains, oil's advance for the week was significantly pared after Russia hinted that another OPEC+ supply cut may not be forthcoming at its early June meeting.
That leaves oil benchmarks still caught up in the market's cross currents, ranging from optimism surrounding a US debt deal to the prospects of further demand-destroying Fed rate hikes.
Should US lawmakers soon clinch a deal to raise the debt ceiling, that may offer further some measure of relief for oil.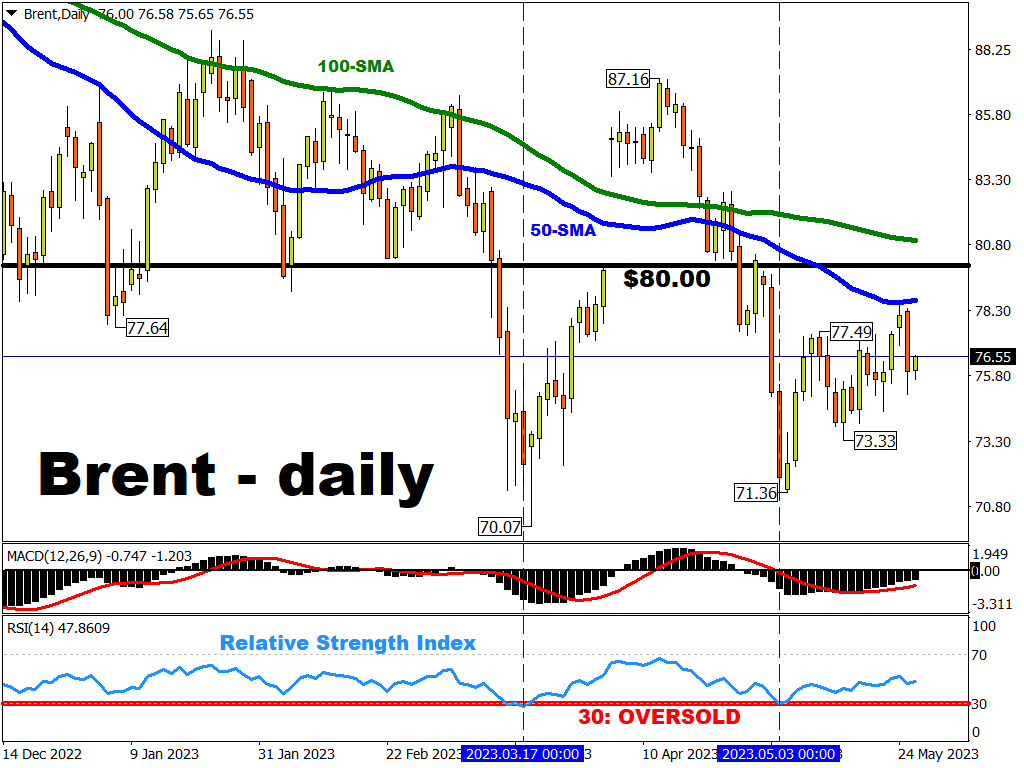 From a technical perspective, Brent's climb was thwarted by its 50-day simple moving average (SMA), with the widely-watched technical indicator now acting as the critical resistance level.
Barring further OPEC+ intervention on global supplies, oil benchmarks are set to remain primarily gripped by demand-side woes, leaving oil bulls to bide their time before potentially restoring prices back to the $80/bbl handle.